A watchful eye on your business
Video surveillance is the icing on the cake for a comprehensive approach to your company's security that takes in both virtual protection and physical safeguarding of your property, staff and clients. Video surveillance solutions from CK Technologies, Inc allow you to keep a close eye on multiple business locations, while making it cost effective for you to do so.
Affordable, innovative video surveillance solutions from CK Technologies, Inc can help you achieve a rapid and appropriate response to crime and emergencies.
With CK Technologies, Inc's remote surveillance services, you can monitor your business operations whatever the location. Whether your work takes place on an oilfield or farm or in an office, we can help you to make sure your staff and assets are safe thanks to reliable, high-speed 4G and wireless networks. We can even implement solar powered surveillance cameras to help monitor remote and otherwise impractical locations. Wherever you operate, we've got you covered.
---
Mobile Trailer Units
Perfect for construction jobs, seasonal traffic monitoring, or emergency services, our mobile trailer-mounted cameras provide instant, on demand
surveillance wherever you need it.
Setup time is just 15 minutes, so the trailer can be moved to keep up with the changing needs of your project. Watch one area today, move the camera to another tomorrow. Use our trailer for one hour, one week, or one year; it's your choice.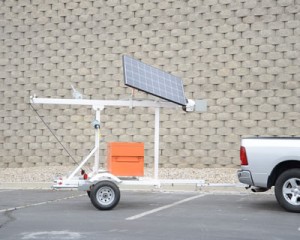 Features
Enjoy a great view from 25 feet off the ground
Take remote control of a pan, tilt, zoom-capable camera
Retractable boom for ease of mobility
Keep area secure even when personnel are not on location
Solar power when permanent power is not available
Wireless internet connection provided
For your most remote job locations, LiveView provides a self-tuning satellite trailer solution. Get streaming video capabilities from anywhere on the planet.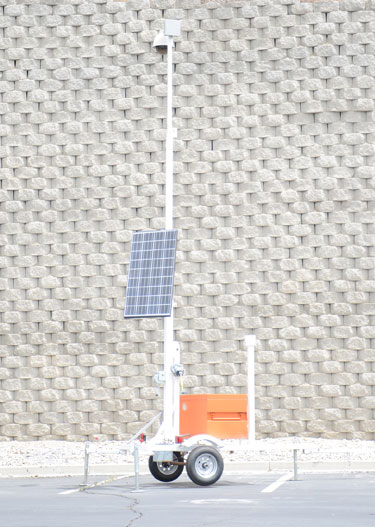 Rest easy in the knowledge that your business, staff and
critical assets are safeguarded.
Areas Covered
We provide a wide range of IT Services, IT Consulting, IT Security, Networking, and Surveillance in Hays, Colby, Salina, Russell, LaCrosse, Great Bend, Wakeeney, Plainville, Norton, Smith Center, Ellsworth, Phillipsburg, Stockton, Goodland, Hill City, Ness City, Oakley, Holsington, Larned, and surrounding cities.