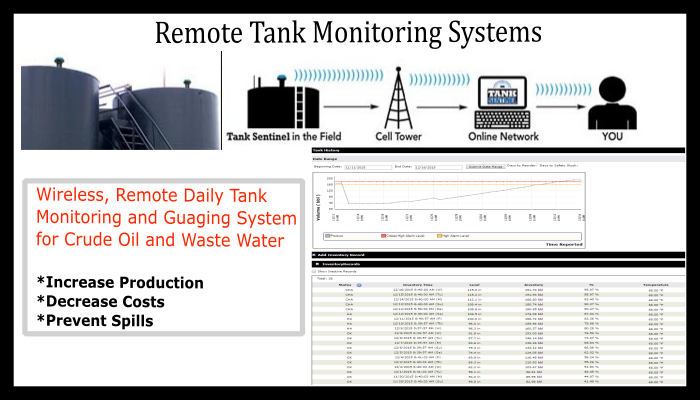 Traditional monitoring of oil tanks involves waiting for handwritten production reports by pumpers, but this can cause delays. Your business will wait for no-one so, in order to boost production and enhance your bottom line, TankSentinel™ is the modern solution that allows you to monitor your tank levels on a desktop PC or Android device.
CK Technologies, Inc is the authorized dealer of TankSentinel™ tank monitoring products in Kansas - by teaming up with us, you can speed up tank monitoring and drive greater efficiencies to your oil production business. You can use TankSentinel™ solutions to realise production increases of up to 4%, leading to a $6,000 annual revenue increase on a 5 barrels-per-day (bpd) well, and up to $24,000 on a 20 bpd well.
But that's not all - TankSentinel™ from CK Technologies, Inc can also play an integral role in reducing the likelihood of costly mishaps such as overflows, leakages and theft. TankSentinel™ reduces the burden of internal paperwork and reporting, freeing up your employees to be more productive and better benefit your bottom line. Compliance with regulatory requirements related to overflow and leakage monitoring requirements also becomes much easier.
Looking to increase oil production and boost profit?
Look no further than TankSentinel™ from CK Technologies, Inc.
Areas Covered
We provide a wide range of IT Services, IT Consulting, IT Security, Networking, and Surveillance in Hays, Colby, Salina, Russell, LaCrosse, Great Bend, Wakeeney, Plainville, Norton, Smith Center, Ellsworth, Phillipsburg, Stockton, Goodland, Hill City, Ness City, Oakley, Holsington, Larned, and surrounding cities.